Pomsky Breeder on the Olympic Peninsula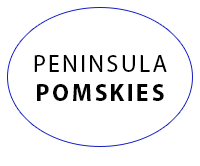 Premier Pomsky Breeder on the North Olympic Peninsula
About Us
Peninsula Pomskies is the premier breeder of amazing Pomskies on the beautiful North Olympic Peninsula. Our puppies are nurtured inside our home as all of our dogs are well loved family pets.
Review
Our Pack
We started our Pack in 2002 with our first female, Angel, named by our youngest child because she had "eyes like an angel". We fell in love with Huskies and can't imagine our life without them now.
Our Puppies
Past Litters
FAQs
Want to get in touch?
Resources